Dr. Nicole Curtin
Dr. Nicole Curtin is very excited to have opened Align, which is what she considers to be the best place for holistic health, wellness and chiropractic care. She was able to be a part of opening a brand new Chiropractic facility in Rochester, NY and experienced firsthand how to better serve the community. Now, Dr. Curtin is bringing her skills and knowledge to the Buffalo to help create a place of healing and health in her hometown.

Dr. Curtin graduated with honors from New York Chiropractic College after receiving her bachelor's degree in Exercise Science from University at Buffalo. She also received the Libero A. Violini Health Center Award for excellence in patient evaluation and adjustive procedures. Her passion is patient care for all ages, but she especially loves caring for families. She has completed post-doctoral work in pregnancy and pediatric care. She is Webster certified and certified by the Academy Counsel of Chiropractic Pediatrics (CACCP). This certification allows her to further explore her passion and to ultimately better serve you and your family.

Outside of the office Dr. Curtin enjoys spending time with her family--her husband, Patrick and daughter, Riley, who will celebrate her 1st Birthday in July--time flies!!

For Dr. Curtin, the greatest satisfaction of being a Chiropractor is helping people towards optimal health and witnessing the body's own ability to heal from the inside out. Dr. Nicole can't wait to meet you and is excited to work with you to help maintain a healthy spine, best possible body functioning and an overall sense of wellbeing. See you soon!


---
Riley Curtin
Patrick Curtin
Patrick Curtin is not always physically in the office, but he runs the behind the scenes functions of the office. He received his bachelor's degree in Business Administration from University at Buffalo and his Master's in Human Resource Development and Organizational Learning.
---
---
Powered by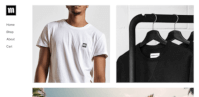 Create your own unique website with customizable templates.