Save time on your first visit
Click to download and fill out these forms at home before you come in!

Please note: the address on the Adult form is not the current address. Your appointment will be at 1275 Main st, NOT Elmwood. We are working to update our forms!
Powered by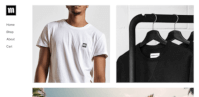 Create your own unique website with customizable templates.