What practice members have to say:

If you would like to share your story or experience, please feel free to email Dr. Curtin and she will post it for you!


Tressa's Story:

After having major abdominal surgery and being four months pregnant, I was suffering from intolerable hip/pelvic pain. I had an inability to sit or stand for more than 5 minute intervals and my gait was a mere slow paced shuffle. During the day I was confined to my bed or sofa barely able to care for myself and my nights were sleepless and miserable. After living like that for about a month I had to find an alternative to endless pain and ineffective pain killers that never addressed the cause of my discomfort. I found Align and Dr. Curtin online, read the entire website and decided alternative care might be a better option for me and my unborn baby.

Dr. Curtin was professional and knowledgeable, as well as empathetic, pleasant and very approachable. I shared my inexperience and oblivion of what chiropractic care consisted of. During my initial consultation/appointment she helped me understand the possible reasons for my pain and the expected issues/symptoms my pregnancy imposed. Originally, my objective was to simply alleviate enough pain to get enough sleep to endure the pain. Seven months into my pregnancy and after two months of treatment, I have achieved so much more utilizing Dr. Curtin's chiropractic services. The pelvic pain that restricted me to bed rest is far behind me, I'm able to walk for extended distances and sit/stand much more comfortably for longer periods of time. In addition, I benefited from relief of symptoms I was unaware were associated with pregnancy such as nasal congestion/bleeding, migraines, constipation and sacral/coccyx pain.

The decision to com to Align is really one I am proud to have made. I am able to actually enjoy the remainder of my pregnancy and have a moderately active social life this summer. I raved about her to my friends and other practitioners.
~Tressa
---
Carol's Story:

I was having continual pain from my neck, shoulders, down my left arm and into my hands for 6 or 7 months. My primary Doctor prescribed Flexeril but it didn't solve the problem, and I didn't want to continue taking prescription medicine and ibuprofen in large doses. I looked up Align Chiropractic's website and was impressed by Dr. Nicole's site and information. I e-mailed her and she responded quickly and set up a consultation and first visit.

After my first visit, the pain down my arm was virtually gone. Not only was the pain gone, so was the "cricks and creaks" that I had figured was just old age. I have more energy and look and feel like I was 40 again :). After a few adjustments, I felt better overall. Now, after receiving chiropractic care for the past couple of months, I feel better than I have in years.

My husband has diabetes and was diagnosed with neuropathy in his feet. I goaded him into coming for one visit and he also improved in that first week. He was hooked. Little did we know what a difference Dr. Nicole and her skills could make in our lives.

Dr. Nicole not only focuses on a healthy spine, but in the overall wellness of the patient. She adjusts her skills to each individual patient's needs. I thank Dr. Nicole for all the assistance she has given me on my journey to obtaining better health.

~Carol & Doug


Powered by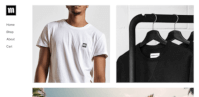 Create your own unique website with customizable templates.